In light of what already proved to be a devastating weather system and its forecasted threat to Central Texas, we tried to put your safety first. It was not an easy decision to postpone the scheduled concert, as we understand the inconvenience it may have caused many fans. However, as a venue our #1 priority lies in the safety of our patrons and we felt the responsible decision meant erring on the side of your safety. On behalf of the employees of The Circuit of the Americas, the Dave Matthews Band, and Live Nation we sincerely appreciate your understanding. We hope to see you all under beautiful and calm skies Wednesday night for the rescheduled performance.
About the Artist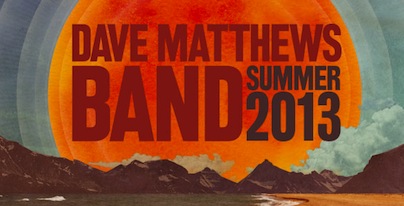 Dave Matthews Band
http://davematthewsband.com
Dave Matthews Band – comprising Carter Beauford (drums), Stefan Lessard (bass), Dave Matthews (vocals, guitar) and Boyd Tinsley (violin) – has sold a collective 37 million CDsand DVDs combined. The group ranked as the biggest ticket seller worldwide of the past decade and has sold over 18 million tickets since its inception.